Introducing SaFIRE small pig performance testing system
Fully automated

data collection
Instant and real time
data monitoring
Technical service
installation and training

Small Animal Performance Testing System
Leveraging the technology of the industry-leading Osborne FIRE pig performance testing system, SaFIRE accurately automates the measurement of individual feed intake and ADG of pigs from 6 to 23 kg (14 to 50 lbs.)
Use SaFIRE to better understand how the performance of small animals correlates with their performance in the finishing cycle. Get critical performance data and:
Identify superior-performing animals earlier
Test feed and additives and how they affect growth and eating habits
Collect and monitor data in real time
With small pigs, accuracy matters. The design and position of SaFIRE's feed trough and load cell minimizes interference and keeps the trough in optimal position for weighing accuracy within 1% of actual weights, while accurate system controls and software work together to continually record and transfer data, providing the critical data you need in real time.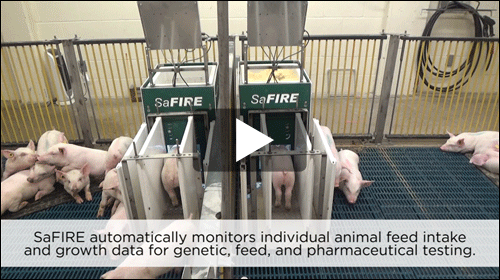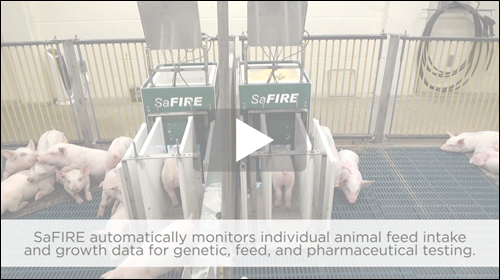 120 N. Industrial Ave.
PO Box 388
Osborne, KS 67473
USA